Family Resemblance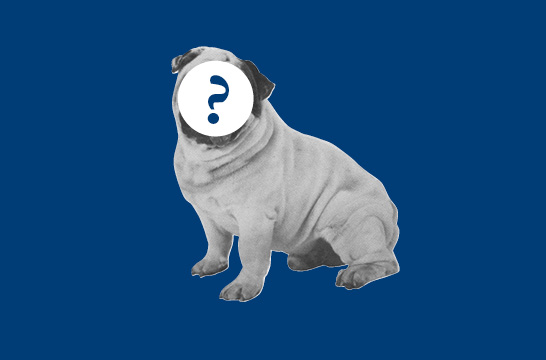 Our office occasionally takes on projects to brand major Yale events—like the 50th anniversary of Beinecke Library and President Salovey's inauguration last fall. Yale's identity guidelines encourage the development of distinctive logos for such singular and finite events. On the other hand, Yale's many organizations are asked not to create custom logos in the course of their regular activities. The "no custom logos" constraint can be disconcerting to some, but I would argue that this concern is based on a common misunderstanding about how visual identity is created. A logo (alone) does not a visual identity make.
If we want our publications and communications to be appealing and recognizable to our audiences, there's much that we can and should bring to bear in the design process beyond consistent use of the Yale logo—all within the University's identity guidelines.
This week I designed a nametag format and welcome poster for the Long-Service Recognition Celebration, which honors staff members who have served the University for 25, 30, 35, 40, 45, and 50 years.
It got me thinking about how I could build a distinctive look—a distinct identity—from a piece of communications as small as a nametag.
Here is the old nametag design: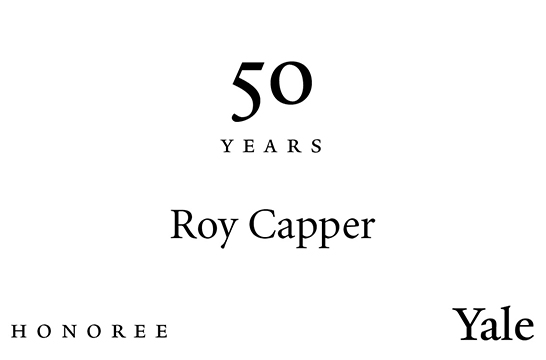 This is the new design: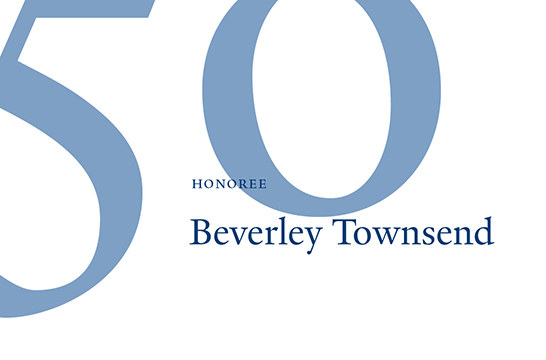 The nametag design is based on three guiding formal strategies. 1. The use of large service-year numbers as secondary elements. 2. Left-aligned text blocks, positioned to the right of center. 3. Use of the Yale typeface and the colors Yale Blue and Pantone 645.
When the celebration organizers subsequently requested a design for a poster, I was able to build on the principles that guided the design of the little nametag.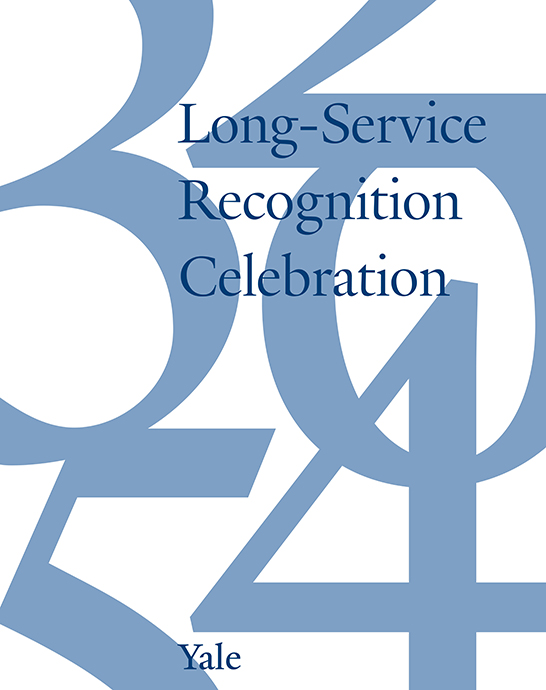 An "identity" begins to emerge. For the sake of this post, I have sketched how this new "identity" could be applied to a wide range of items: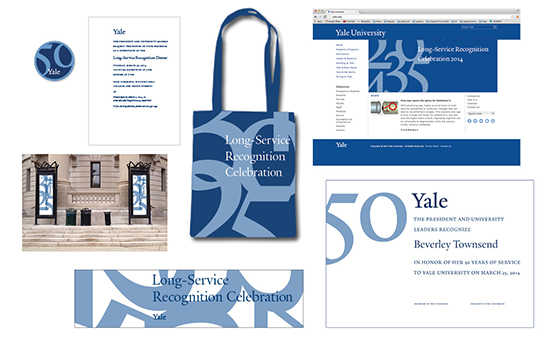 These designs adhere to the Yale identity guidelines, and they all incorporate the Yale logo. However, the specific choice and arrangement of visual elements creates a cohesive "look and feel," a visual identity for this project.
What's more, because these designs follow the Yale identity guidelines, they have a "family resemblance" to all other Yale pieces that do so. You know these pieces are from Yale, but you also sense that there's something special about their message.