Congratulations to the 2014 Lohmann Prize winners!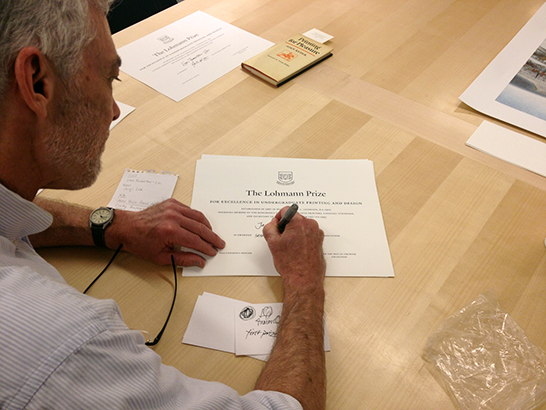 Last Friday afternoon, Richard Rose, Raleigh Dadamo, Basie Gitlin, and Elizabeth Stauderman joined our office in the Art of the Book Room to judge this year's Lohmann Prizes. Lian Fumerton-Liu '15 received first prize for her book "Vertigo," and Jacqi Lee received second prize for the design of the Fall 2013 Yale Literary Magazine. Juan Pablo Ponce de Leon '16 and Cindy Hwang '15 both received honorable mentions: Juan for his letterpress work and Cindy for her WYBC posters.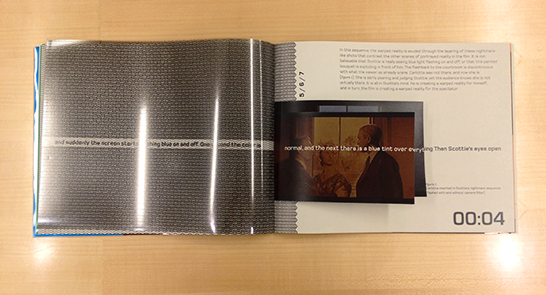 "Vertigo" stood alone in its attention to material detail and quality of craft. The book, which interprets an essay Lian wrote about Alfred Hitchcook's movie of the same name, weaves prose, film stills, and production information to create an engrossing and unique reading experience.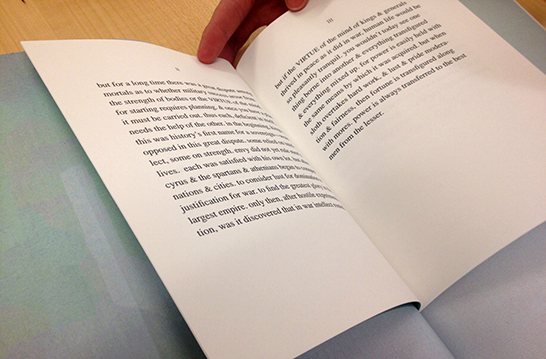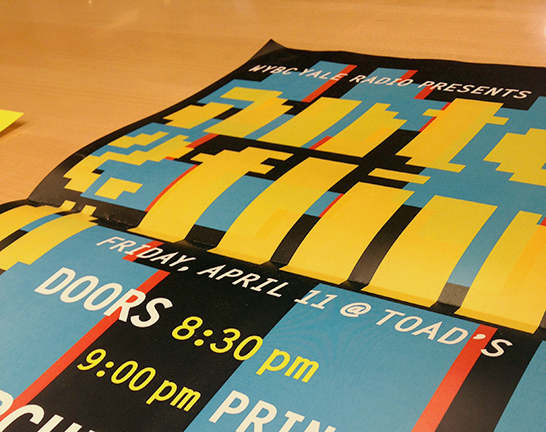 This year's submissions represented a wide variety of design work on campus, from student publications and publicity, to academic work and personal projects. Thank you to everyone who participated. We hope to see your work again next year.
For those interested in viewing this or any previous year's winning work, all are kept in the permanent collection of the Arts of the Book Collection in the Haas Family Arts Library and are available upon request.